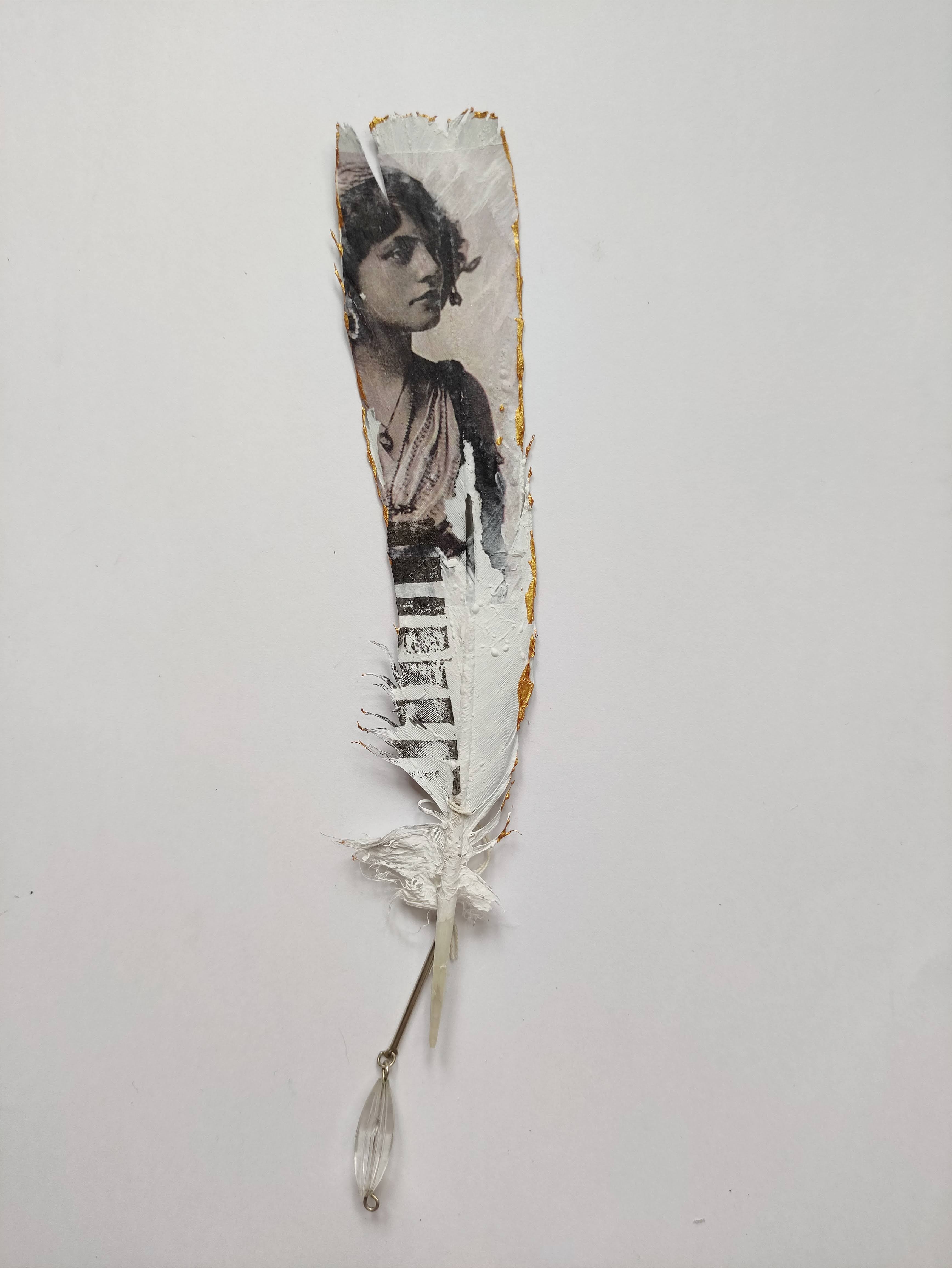 Gather, Paint, Stitch, Play
There is something wonderful about feathers. They remind me of being a child, excitedly collecting them, of freedom and joy. And yet there is also a sense of sedness and loss as they lay discarded on the floor no longer able to fly.
In this mini course we gather those lost feathers of all shapes and sizes and turn them to unique little pieces of art.
I will will take you through seven different ways to alter feathers using a variety of mixed media techniques.
Suitable for all levels
Lifetime access
Hello, I'm Lisa! I'm a mixed media artist and tutor.
I have always loved to draw and paint and it was this passion that led me to choose to undertake a Fine Art degree at Derby University. There I discovered my love of mixed media and working in sketchbooks. A few years later I discovered art journaling and bookmaking and I was hooked.
I love the freedom of mixed media, I like to work in my grungy fashion with paper and fabric, paint and coffee.
I combine acrylics with inks, drawing, collage, and whatever else I find lying around the house! I enjoy the freedom to experiment and combine all my favourites mediums into one.